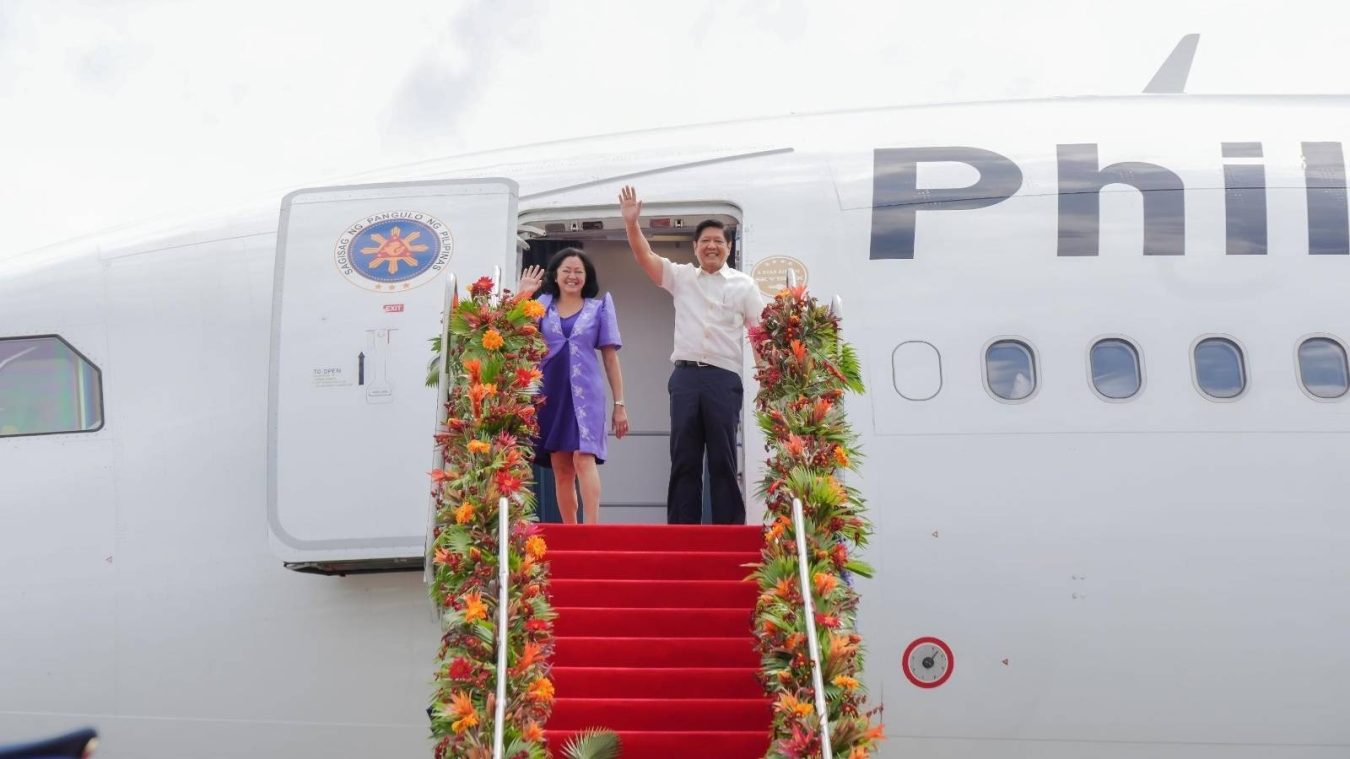 President Ferdinand R. Marcos Jr. departed for Japan on Wednesday noon in a bid to strengthen Manila and Tokyo's collaboration in a wide range of areas, including agriculture, renewable energy, digital transformation, defense and infrastructure.
In his departure speech, the President said he will be cultivating collaboration in areas "where future synergies and complementary interests converge with those of Japan."
"My bilateral visit to Japan is essential and is part of a larger foreign policy agenda to forge closer political ties, stronger defense, and security cooperation, as well as lasting economic partnerships with major countries in the region amid a challenging global environment," the President said.
The working visit, scheduled on February 8 to 12, will include a meeting with Japanese Prime Minister Fumio Kishida and an audience with Emperor Naruhito.
While in Japan, the President said his team will work on further strengthening "the bonds of friendship with a close neighbor, like-minded and future-oriented like us in many ways, and a most reliable partner in times of both crises and prosperity. "
The President will meet with Prime Minister Kishida to "take stock of our bilateral relations and regional cooperation in a broad range of engagements," from security and economic relations to Manila and Tokyo's continued commitment to mutual peace and prosperity.
The two leaders are also expected to sign key agreements in the areas of humanitarian assistance and disaster relief, infrastructure, agriculture and digital cooperation.
Japan has been a major bilateral trade and official development partner,
consistent in its commitment to uphold the same values aligned with the Philippines' economic and development priorities.
Japan is also the first country which signed a bilateral free trade agreement (FTA) with the Philippines through the PH-Japan Economic Partnership Agreement (PJEPA).
President Marcos will also hold meetings with Japan's business leaders to promote trade and investment opportunities in the Philippines.
"In these meetings, I will be joined by my economic team and key private sector representatives who have been and will be continuously our partners in growing the Philippine economy," the President said.
The President will also meet with the Filipino community in Japan before flying back to Manila. #