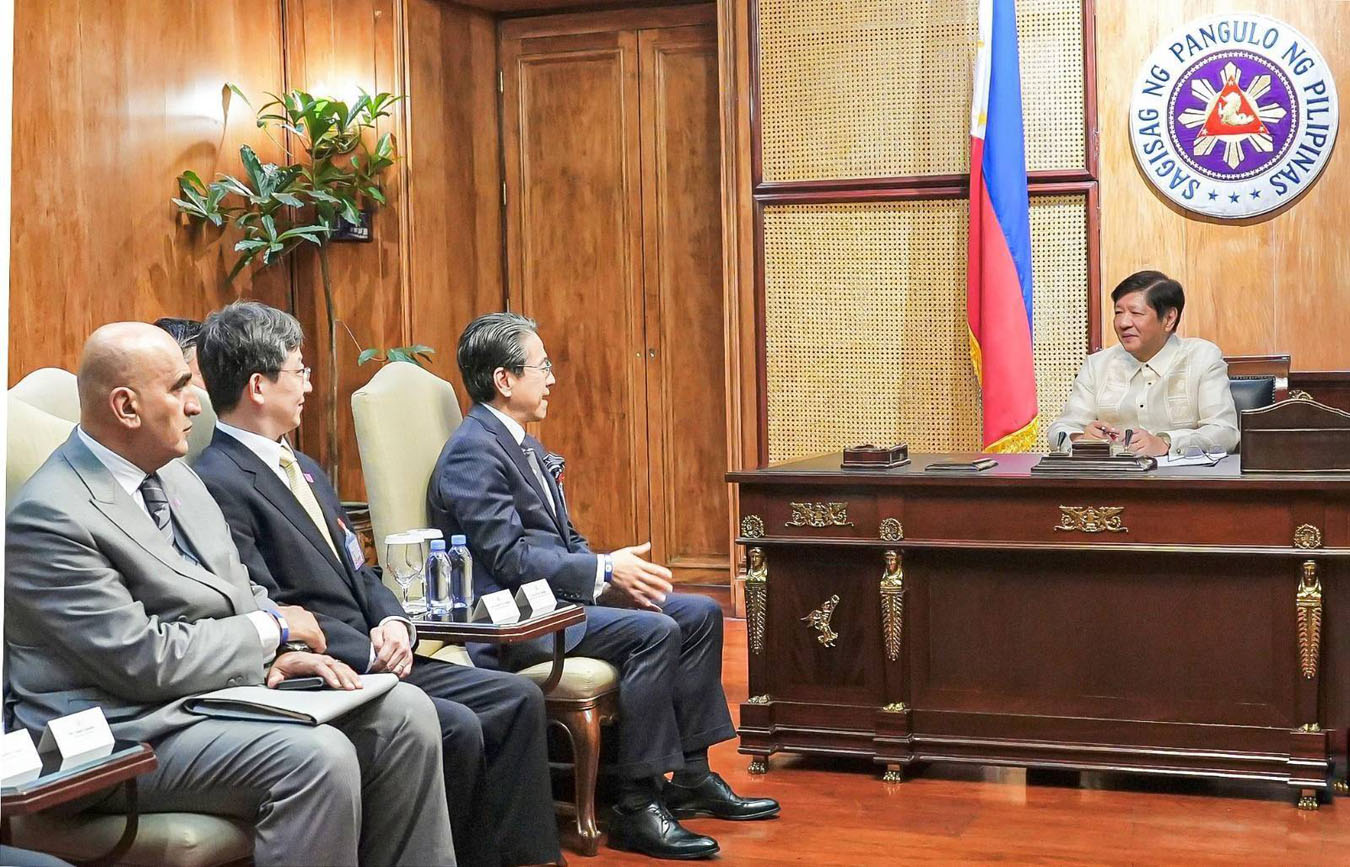 The Japan Bank for International Cooperation (JBIC) is seeking partnerships with Philippine companies for energy development and has also expressed interest in the newly-passed Maharlika Investment Fund (MIF).
The financial institution expressed its interest for energy tie-ups during a courtesy call on President Ferdinand R. Marcos Jr. in Malacañang on Wednesday by JBIC Chairman of the Board Tadashi Maeda.
Maeda said they are interested in addressing the role of liquified natural gas (LNG) as a traditional source of power in the Philippines and the need to bring in other energy sources such as hydropower, solar, and wind.
"We have the potential…between Japan and the Philippines to work together," he said. "For example, I already had a meeting with Aboitiz Chairman Sabin and I proposed to him to have an MOU… and to Metro Pacific, and also to San Miguel."
He said there is a need to identify the specific project and determine how to switch to more efficient energy, as well as the development of new technology like hydrogen.
The JBIC official also congratulated the Philippine government for the approval of the proposed sovereign wealth fund law by both Houses of Congress.
President Marcos said these are the kinds of investments that the country needs which is why the fund has been created.
"It's so that we, the Philippines, can participate in what would be, what is regarded, of course, as an investment for us. It is a necessary infrastructure that we are investing in," Marcos said.
"So, that is the plan for the sovereign fund. We now have to go and look at the design or the structuring of the fund. But it is basically seen as our government participation in projects that, mostly, it will really be in the Philippines."
Maeda said the JBIC also wants to know more details about the country's potential, targeted projects, and those still in the pipeline so it could make more tangible, specific proposals to upgrade the value of the strategic cooperation.
JBIC is a policy-based financial institution wholly-owned by the Japanese government, with a role of contributing to the sound development of Japan, the international economy, and society, covering various fields.
The bank's main operational principle is to supplement the financial transactions implemented by private financial institutions.
The President met Maeda in Tokyo during his official visit to Japan in February. (PND)