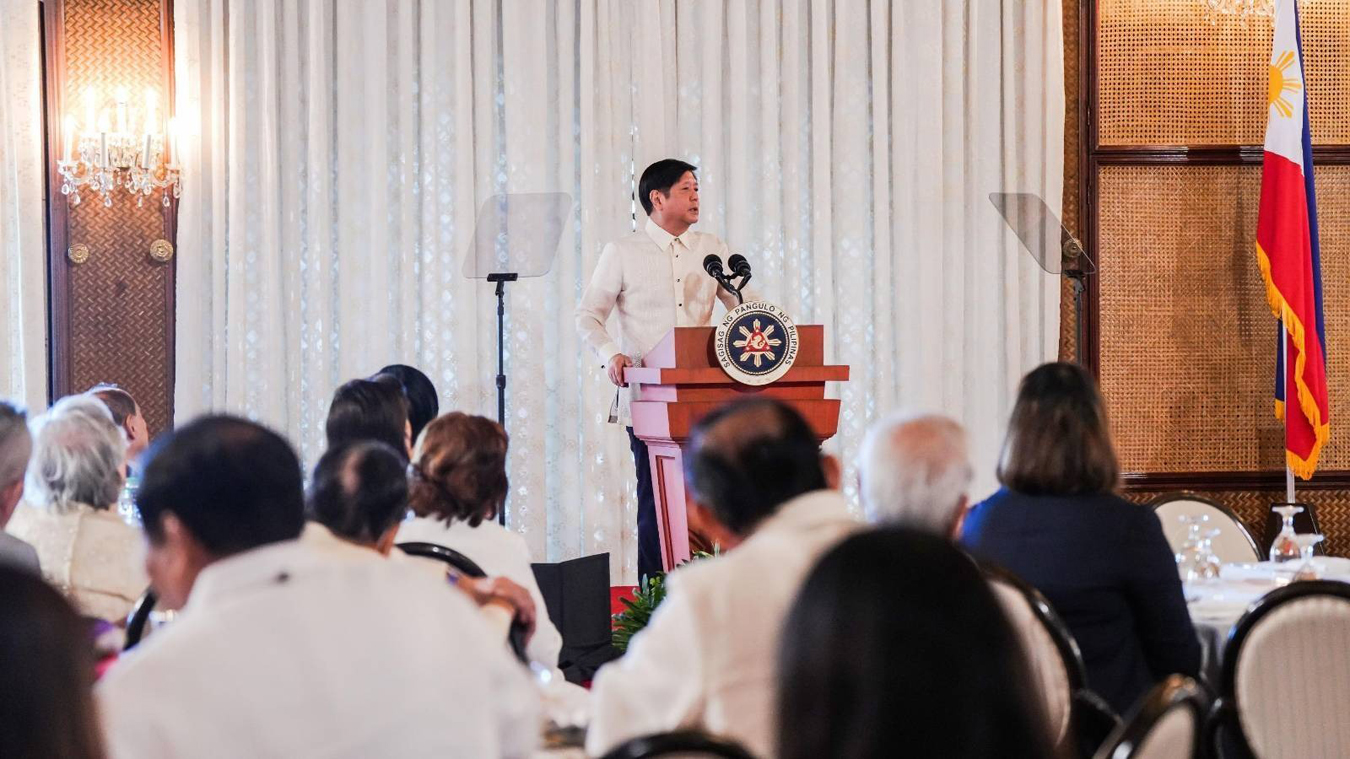 President Ferdinand R. Marcos Jr. on Wednesday said the Philippine Constitution remains "dynamic" and "flexible" as it has the ability to keep up with the changing times.
"It is indeed noteworthy that our Supreme Law remains a dynamic and flexible expression of our collective will, capable of adapting to the changing times and circumstances of our nation," President Marcos said in his speech in line with the celebration of the Philippine Constitution Day in Malacañan Palace.
The chief executive said the Philippine Constitution has undergone several amendments to keep abreast with the conditions needed for the country to survive challenges in both the local and international scenes.
"As we honor the Supreme Law of the land and perpetuate this milestone, it is important to remember that it is through the lessons of the past that we are able to establish a government that embodies our goals and creates a vision for a just and humane society," the President said.
"As we make sure that the spirit of the Constitution prevails over its letter, we take pride that it reflects the unique history and cultural heritage of the Philippines, includes provisions that protect the rights of indigenous peoples, promote social justice and ensure the protection of the environment," Marcos added.
President Marcos pointed out that apart from establishing a democratic system of government, which ensures the separation of powers among the legislative, executive and judicial branches, the Constitution "also guarantees the fundamental rights and freedom of every Filipino."
"Apart from being an allocation of power, we must also take to heart that the Constitution is also a social contract where the people have bestowed their sovereign powers to the State for the common good," Marcos said, noting that it is vital to encourage every Filipino to recognize the significance of the country's laws and Constitution.
Apart from promoting them in the public realm, Marcos said creating a "truly just and equitable society is an ongoing process."
The President also acknowledged the work of the Philippine Constitution Association (PHILCONSA) in defending and promoting the importance of the country's Charter.
"Your tireless work is an inspiration to us all, and I encourage you to continue your efforts," Marcos told the group's members.
The President also called on PHILCONSA to continue "supporting the government in its efforts to ensure that its plans and programs remain compliant with the tenets of the Constitution and laws of the land."
"PHILCONSA's role in safeguarding the Constitution is vital, and I am confident that you will continue to carry out your duties with the same dedication and commitment that you have shown throughout the years," Marcos said. #