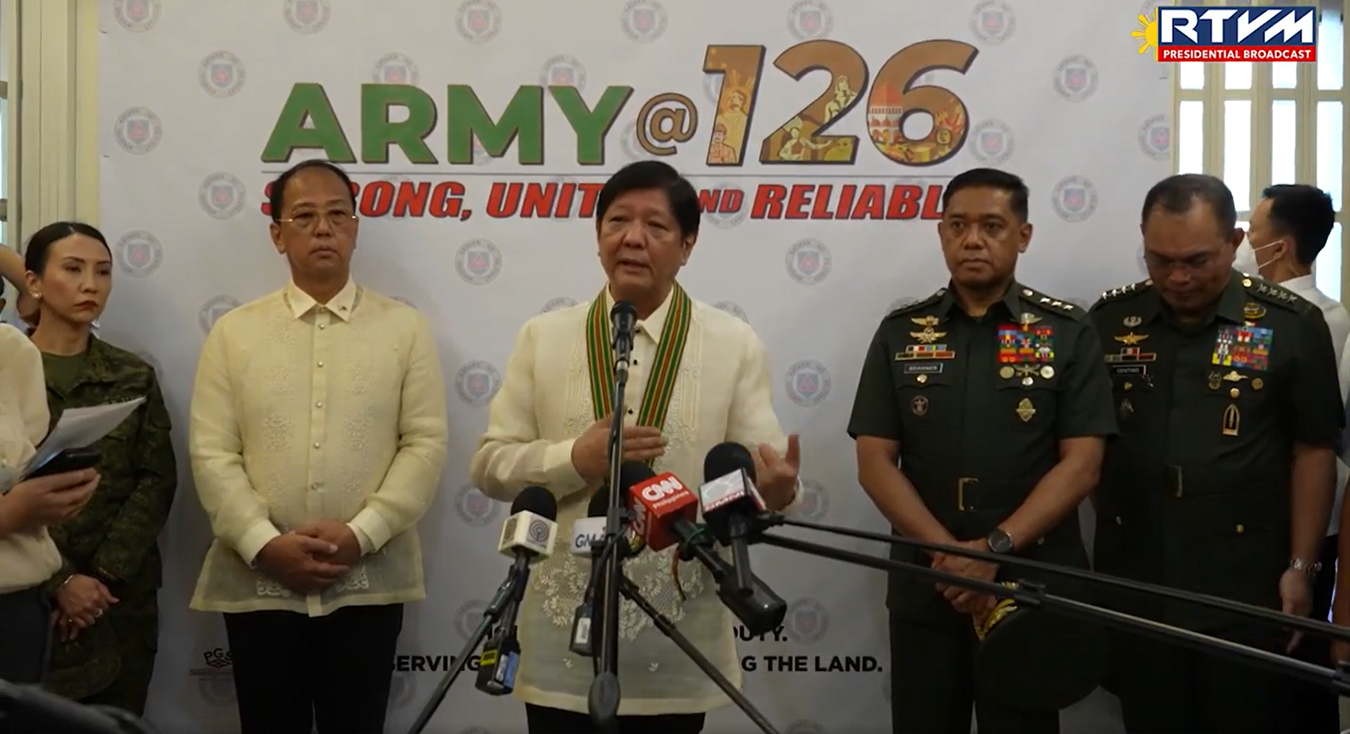 Filipino and American officials have already identified and agreed on the four new Enhanced Defense Cooperation Agreement (EDCA) sites and will soon make a formal announcement, President Ferdinand R. Marcos Jr said on Wednesday.
"We'll make a formal announcement. But yes they have been identified and we can already – before I announce it, we will formalize it with our partners in the United States so that sabay-sabay…hindi natin i-prempt 'yung kanilang pinaplano," President Marcos said in a media interview after attending the 126th Founding Anniversary of the Philippine Army in Taguig City.
"So there are four extra sites scattered around the Philippines. There are some in the North, there are some around Palawan, there are some further South. So iba-iba talaga," the President pointed out.
The Commander-in-Chief said the goal is to defend the country's eastern coast, noting the Philippines' continental shelf on Luzon's eastern side was also put into consideration.
Asked by reporters if he reached out to officials of local government units (LGUs) opposing having the EDCA sites in their localities, the President said he talked to those officials and explained the importance of the EDCA sites in their LGU jurisdictions.
"Yes, we explained to them why it was important that we have that and why it will actually be good for their province," the chief executive told reporters.
"And mukha namang naintindihan nila because most of the – those who had interposed some objections are really right now, naintindihan naman nila and they come around to support the idea of an EDCA site in their province."
The President granted last month US troops access to four more Philippine military camps, on top of the five existing locations under the EDCA.
Filipino and American troops are also scheduled to hold their largest-ever military exercise next month.
The Pentagon announced that the United States and the Philippines have agreed to review the full range of their maritime cooperation in the 2 + 2 meeting in Washington in April.#