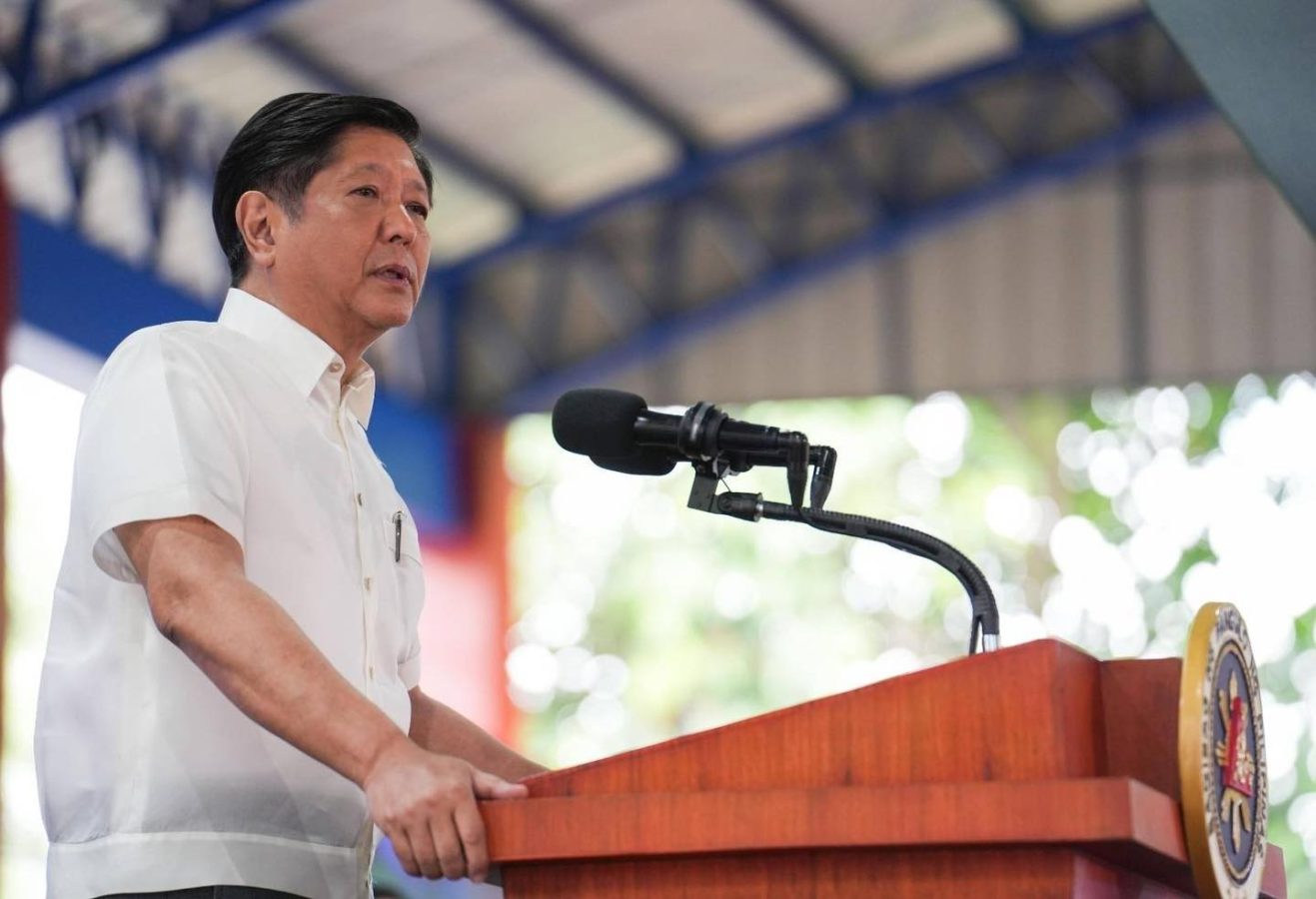 President Ferdinand R. Marcos Jr. on Tuesday reaffirmed his commitment to make government services accessible to all as he instructed the Department of Social Welfare and Development (DSWD) and all state agencies to ensure that all social services are within reach. "As we look to the future, I enjoin the DSWD once again and all government agencies to ensure that your services reach those in need, wherever they may be," the President said during the celebration of the 72nd DSWD anniversary and inauguration of the agency's multi-purpose building at the department's central office in Quezon City.
"People should not need to travel to urban areas to access government services. That is why we must ensure that everyone everywhere will have access to all the help and services that they need," the President pointed out.
In his speech, the chief executive enjoined the agency to continue calibrating the Pantawid Pamilyang Pilipino Program (4Ps) and strengthening the government's social protection initiatives, "especially since one of the measures we undertake to address poverty is through the grants that we provide for the health needs of every household and education of our children."
President Marcos likewise called on the DSWD to continue to implement the Unconditional Cash Transfer Program "to provide cash grants to poor households and individuals who do not benefit from the lower income tax rates but who are adversely affected by rising prices."
The President also urged the DSWD to enhance the Social Pension Program for Senior Citizens "as a means to augment their daily subsistence and medical needs."
President Marcos, in his speech, recognized the agency's stability and reliability, noting that for over 70 years, the DSWD has remained unwavering in its mission to improve the lives of every Filipino, especially those who are in distress, those who are in danger, and those who are disadvantaged.
"In fact, your dedication has proven vital to the success of this noble institution and this noble work that you do for our people. And that is why I join the entire Filipino people in expressing our gratitude for your continued excellence in rendering public service," the President said.
"Through your efforts and sacrifices, we have made inroads in reducing poverty, in reducing hunger, and towards achieving upper-middle income status by 2025," Marcos added.
"Maliwanag din sa akin that these same efforts and sacrifices are driven by two things: your faithfulness to service, and a true, genuine love for the Filipino people. Most important qualities that we need in the social programs of our government," the President pointed out.
The chief executive said he has witnessed officials and personnel of the DSWD working long hours, making many sacrifices, and even risking life and limb to give people the service that they need and deserve, especially the vulnerable and disadvantaged.
"For all of this, you deserve not only our gratitude but also our highest esteem and deepest appreciation," Marcos said.
The President noted that the DSWD has been the lifeline for millions of Filipinos.
"Alam ko na kung minsan ang pakiramdam ninyo dahil kayo ay kung nasaan… pinapapunta [sa] malalayo na hindi kinikilala ang inyong trabaho. Huwag niyo pong isipin 'yun. Kinikilala at nagpapasalamat ang madlang Pilipino sa inyong mga ginagawa. And although we do not do it often enough, I must remind you today that you have been, especially in the pandemic, that the DSWD has been the lifeline for millions and millions of Filipinos," Marcos said.
"Kaya't huwag niyo pong iisipin na… Ginagawa lang ninyo ang trabaho ninyo at kung minsan ang pakiramdam ninyo ay walang nakakakita sa inyong ginagawa. Kahit walang nakakakita sa inyong nagagawa, nararamdaman ng lahat ang inyong trabaho, ang inyong tulong, at ang inyong sakripisyo. Maraming, maraming salamat sa inyo," the chief executive added.
The inauguration of the new DSWD multi-purpose building, according to President Marcos, underscores the department's commitment to ensure that the occupational health and safety, as well as the general welfare of its employees, are put into the fore.
"With this new multi-purpose building that we inaugurated today, we will lay the foundations of a competent and dynamic DSWD by providing a venue for employee welfare and wellness programs," Marcos pointed out.
The President then encouraged DSWD officials and personnel to remain steadfast in their commitment to ensure that more Filipinos will be provided with quality service in the coming years.
"The work that you do is crucial, and I am assured that with your dedication and hard work, we will continue to make progress in uplifting the lives of our fellow Filipinos," Marcos said.
The chief executive expressed confidence that with DSWD leading the charge in the government's social programs, "we can build a more inclusive and compassionate society that truly cares and respects the life of every single Filipino." #