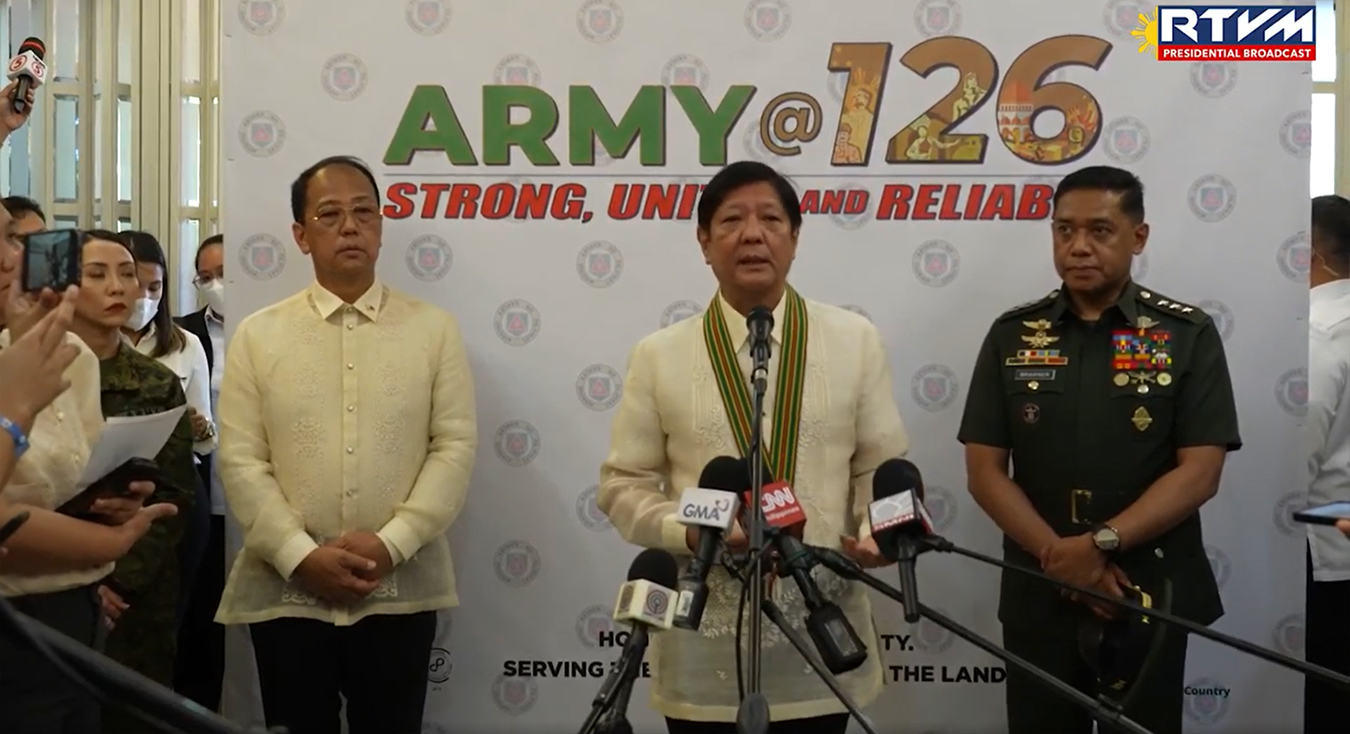 President Ferdinand E. Marcos Jr. on Wednesday said lower class communities would be at a disadvantage if functions are devolved to them despite the extra internal revenue allotment (IRA) as it is contrary to the spirit of the Supreme Court's Mandanas-Garcia ruling.
"The conclusion that we arrived at is that hindi pwedeng one size fits all. Iba-iba kasi. Maraming common problems, pero 'pag titingnan mo, sasabihin mo 3rd class municipality, malaking range 'yun 'yung 3rd class," the President said during an interview with reporters after attending the Philippine Army's 126th founding anniversary in Taguig City.
"And that the functions that belong to the national government should belong, should stay with the national government," the President pointed out.
The President told reporters that his administration has been conducting a study of the Mandanas-Garcia ruling stressing that it's very important to "get it right."
The chief executive presided a sectoral meeting in Malacañang Palace on Tuesday and ordered government agencies to study Executive Order No. 138 for possible amendments, and to determine what national government functions should be devolved to the local government units (LGUs) as a result of the Mandanas-Garcia ruling.
Aside from re-examining former President Rodrigo Duterte's EO 138, President Marcos said there is also a House bill seeking the reclassification of LGUs.
In the same media interview, the President said EO 138, which gives more responsibilities and autonomy to LGUs, is not an alternative to the Charter change being pushed in Congress.
"No. The Charter change efforts are directed at the economic provisions of the Constitution, as far as I understand. And so that's what that is about," the President said.
"And the reason given by the proponents in the House and those in the Senate is that they need to be changed because these conditions have changed. And for us to take full advantage of the new economy, we have to amend the Constitution. So that's not the same thing," the chief executive pointed out.#