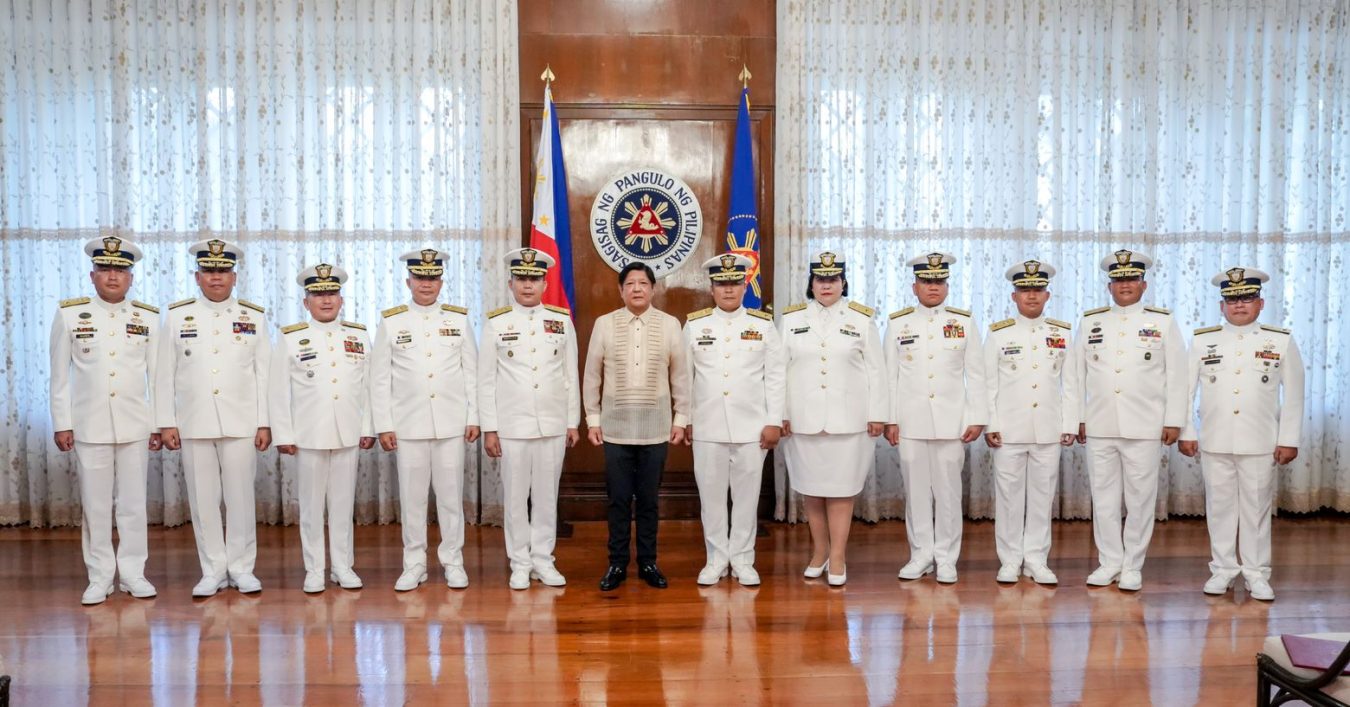 Highlighting the critical role that the Philippine Coast Guard (PCG) plays, President Ferdinand R. Marcos Jr. reminded its personnel Thursday to always be ready and aware while doing their work in guarding the country's boundaries.
In his remarks during the oath-taking of PCG personnel in Malacañang, President Marcos said Coast Guard members are frontliners ready to confront whatever threats are coming through the country's coastlines.
"That is why we must guard ourselves, we must be ready and aware and industrious in the work that we do to make sure that we do not have any untoward incidents, that we do not have any mistakes, we do not have any misunderstandings that might cause the problem to escalate out of our control," the President said.
"I'm confident that all of our officers know this mission, that all our officers know how to fulfill that mission. And that is why we continue to support you in every way that we can so our citizens feel safe," the chief executive added.
While PCG's primary role is search and rescue, as well as patrolling the boundaries, things have changed for the organization, Marcos said, noting many duties that once belonged to the Navy have been transferred to the Coast Guard.
"The reason for this is very simple. We do that so that we will not raise the tensions by putting in units and assets of the Philippine military into the area. At because sinasabi natin these are not military vessels, they are Coast Guard," Marcos said.
"But as many of the incidents have started to show over the past few years, that mission has become more, shall we say, intense. Now you are expected to defend not only the coastline, but to defend our nationals," the President said.
And because of the Coast Guard's very important mission, the President said his government has continued to upgrade the PCG's capabilities, facilities, and equipment.
"This is something that is critical to the safety of the citizens of the Philippines. It is critical in the defense of the Republic. It is critical to the defense of our territory," Marcos said. #