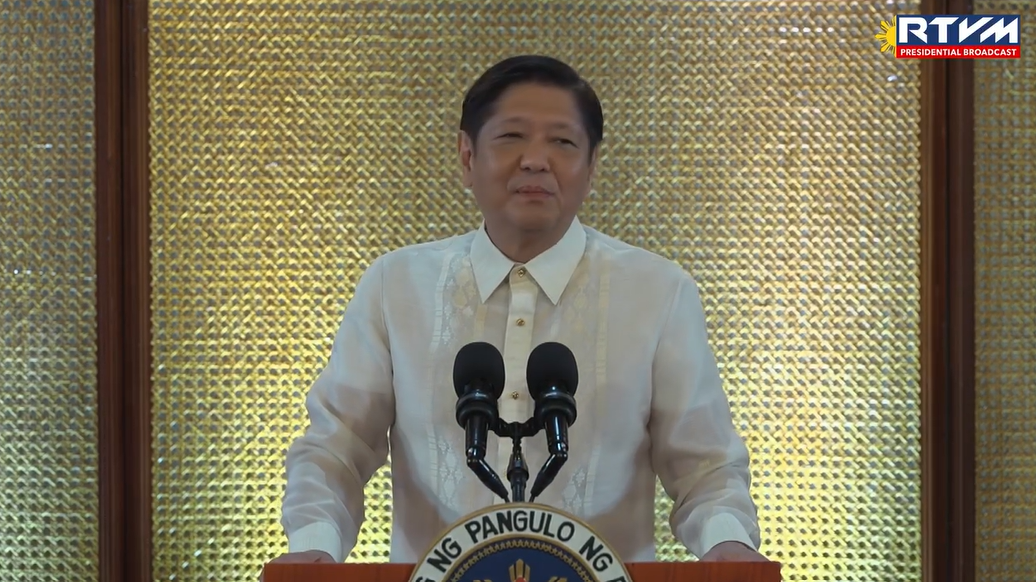 President Ferdinand R. Marcos Jr. rallied support from the members of the diplomatic community on Tuesday, urging them to work with his administration in achieving the recently launched Philippine Development Plan (PDP) 2023-2028, which will serve as the country's blueprint in its economic and social transformation in the next six years.
"I urge our friends in the Diplomatic Community to work with us in achieving our development goals as laid out in the Plan through partnerships and cooperation with your respective governments and also your business sectors. Let us discuss opportunities where our countries can participate," President Marcos said in his toast remarks during the Vin d'Honneur in Malacañang.
Post-COVID-19 realities, Marcos said, demand recalibrating strategies and focusing on urgent concerns that really matter to the people – that is, food security, job generation, poverty reduction and managing inflation.
And these strategies entail "new thinking" in doing things in the bureaucracy, in a way that puts a premium on operational efficiency, sound fiscal management and good governance, the President said.
According to the chief executive, a big part of this strategy is drawing investments in key economic sectors, including agriculture, renewable energy and infrastructure, and ensuring that opportunities and investment leads and pledges translate into actual projects.
The President expressed high hopes in the Philippines' continued positive economic showing, which he said, cushioned the shocks of the COVID-19 pandemic on the economy.
President Marcos touted the country's Gross Domestic Product (GDP), which stood at 7.7 percent as of third quarter of 2022, way better than the 5.7 percent growth during the same period in 2021.
The full-year GDP growth for 2022 was at 7.6%, the highest in 46 years.
"Our growth assumptions remain reasonably ambitious. We are looking to the same growth rate– that of 2022 and between 6 to 7 percent for this year," the President pointed out.
Tax collections and investments figures are also moving upwards, the President said.
"With the current growth momentum, the Philippines is poised to reach upper middle-income status very soon," he noted, adding that although it is daunting, it is an achievable milestone and a development well-earned and long overdue.
Aside from addressing domestic issues, President Marcos said his administration continues to attach great importance to the nation's external relations, with the Philippine foreign policy geared towards actively pursuing international engagements on the basis of the country's national interest.
The Association of Southeast Asian Nations (ASEAN) continues to be a cornerstone of Philippine foreign policy, Marcos said, adding his administration's aim is to elevate relations with the country's bilateral and multilateral partners.
A staunch champion of multilateralism, the Philippines will continue to work with its partners in building a stronger United Nations (UN), the President added.
The Vin d'honneur is an official reception hosted by the President of the Philippines at Malacañang Palace, traditionally on New Year's Day.
Vin d'honneur comes from the French practice, which means "wine of honor," and takes place at the end of inaugurations, speeches and ceremonies. #